About Us
Meet the Team
As one of the fastest growing franchises in the country, Property Management Inc. is truly in a class of its own, supporting commercial, residential, HOA, and vacation rental property management. PMI's proven, comprehensive franchise program provides cutting-edge tools and support to its network of property managers which allows PMI Scenic City to give the highest level of service to their clients. The benefits you will receive from our nationwide property manager franchise network and proven business system will give you the advantage required to maintain the best-managed properties on the market.
PMI Scenic City is a full-service real estate asset management company that provides professional property management and real estate brokerage services. We offer vacation rental property management in Chattanooga, Cleveland, North Georgia and throughout the entire South East Tennessee area. Our full range of services help take the stress out of managing and renting your vacation home property! We are passionate about creating a phenomenal guest experience for each guest on every visit. Utilizing our state-of-the-art technology combined with exceptional customer service allows us to keep owners informed of how their investments are doing in real time. We strive to make your experience and your guests' experience one of comfort, convenience and professionalism. This is one of the many aspects that sets PMI Scenic City above the rest. With over 200 office across North America, South America, and Europe we are confident PMI will be your travel host of choice.
PMI Scenic City is dedicated to providing our clients with excellent customer service by maximizing owner profitability while preserving their investment in real estate. At PMI Scenic City, we make property management, manageable! Our office is locally owned and independently operated. We are part of a larger franchise that has been perfecting and changing the property management industry for over 20 years.
The experience PMI has gained worldwide… truly reflects within our service offerings on a local level. The key to our success is not only providing prompt, friendly and professional services to our property owners and their guests and tenants, but also understanding that your property is an important investment in your future as well as ours. We not only strive to increase the value of your asset over time, but we also help you set the maximum rent possible so each month you grow in your investment.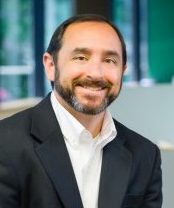 Ian Pfeiffer, CPA Owner of PMI Scenic City
Ian is owner and founder of PMI Scenic City with over 15 years of experience as a CPA and is also a licensed Real Estate Agent in Tennessee and Georgia. He graduated from Birmingham Southern College with a B.S. in Accounting in 2002. He brings his knowledge, professionalism and integrity to PMI Scenic City through years of accounting, tax, audit, customer service, real estate and asset management expertise. Ian is a member of the AICPA, National Association of Realtors, and Tennessee Realtors. He is also currently a Board Member of his local homeowner's association.
In addition to his dedication to the success of his clients, Ian and his wife, Samantha, are active in school, sporting, outdoor and other volunteer activities with their two young children.