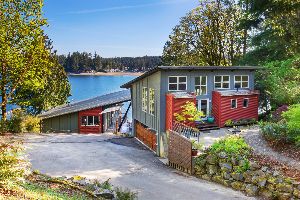 A vacation home can be a lucrative investment. Many owners rent theirs out while they're away, and the property can potentially pay for itself over time. However, you must do financial research before purchasing to determine what's feasible. Here are several tips to use while you explore properties.
Investment Tips for a Vacation Home
1. Know How Much You Can Afford
Take a good look at your existing finances, such as a car or home payment, utilities, and credit card bills. As a rule of thumb, mortgage payments shouldn't account for more than 28% of your monthly income.
If you plan on renting the vacation home for much of the year, use local rental data to determine the monthly income potential. This can increase your income and allow you to buy a more expensive house. However, don't count on this, as there may be times when you have few or no renters. If you buy more than you can afford, you may struggle to cover the mortgage.
2. Consider the Rental Potential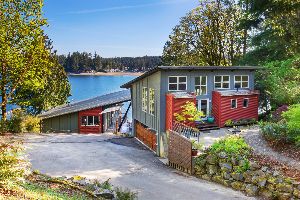 Work with a local real estate agent to find properties with rental potential. These are often in desirable areas, such as near a body of water, travel hubs, and amenities. When you use the vacation home between renters, this also ensures you enjoy yourself.
Then, have the agent show you what similar properties charge each month. Investing in the right property increases your chances of having consistent renters and paying back your investment.
3. Weigh the Expenses
You're going to have monthly bills, including homeowner's insurance, utilities, and property taxes, associated with the vacation home. Your rental income will also be taxed, and renting can lead to additional expenses. For instance, you may need to hire housekeeping between tenants, a maintenance person, or a property management company. These expenses add up and affect how much you can afford.
To begin your vacation home investment project, work with PMI Scenic City in Chattanooga, TN. This locally owned and operated property management company can help you attract and hold renters to generate profits. They also organize property maintenance to keep the home pristine. Visit them online to learn more about their wide-ranging management services, or call (423) 641-1895 to speak with a member of their team about your needs. You can also connect on Facebook for more insights.