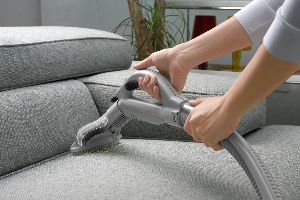 Despite typically not having a full-time housekeeping staff, vacation rentals are expected to be in immaculate condition upon guests' arrival. A tidy, sanitary space ensures your guests' health, safety, and satisfaction and is more likely to get great reviews. The following are a few tips for mastering cleaning sessions between visits to keep guests satisfied and coming back.
How to Maintain Vacation Rentals
1. Sanitize All Surfaces
Keep surfaces clean and sparkling while eliminating germs by cleaning all surfaces in the rental. This should include floors, doorknobs, tables, shelves, countertops, handles, and frequently touched surfaces, such as appliances and remotes. Use a microfiber cloth and a germ-killing formula appropriate for each surface and a wet mop or vacuum for the floors.
2. Check Supply Inventory
Some vacation rental owners put out basic supplies for their guests, such as toilet paper, bedding, towels, and toiletries. These added touches can go a long way in making visitors feel at home, and they're also appreciated when a necessity is accidentally forgotten during packing. Replenish any low stock on household essentials during your cleaning routine and wash any linens you offer to guests.
3. Refresh Upholstery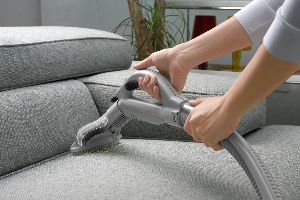 Fluff couch cushions and ensure the previous guests haven't left any stains or crumbs. Vacuum the floors and soft surfaces of your rental. Keep in mind that you may want to have the upholstery professionally cleaned every several months to maintain the materials and prevent odors.
4. Deep Clean the Kitchen & Bathrooms
Kitchens and bathrooms are among the most heavily trafficked areas in rentals, and they're also the places where grime is most likely to accumulate. Ensure your sinks, refrigerator, toilets, shower or bath, and any other kitchen or bathroom fixtures are well-sanitized and free of any unsightly buildup. Guests will feel comfortable cooking and bathing in your rental when it looks and smells fresh.
5. Maintain Outdoor Spaces
Finally, if your rental has outdoor gathering areas, make sure these spots are free of leftover trash. Wipe down chairs and tables, and look for sneaky signs of previous guests, like beer bottle caps or cigarette butts. Also, ensuring that patio spaces are free of lawn clippings, leaves, and other debris makes them feel more welcoming.
Ensure your rental is clean and sanitized after each guest with services from PMI Scenic City in Chattanooga, TN. They can manage your vacation rental's cleaning, along with any other necessary tasks. Serving clients throughout Hamilton County, this trusted property management company offers booking coordination, cleaning oversight, and responses to inquiries. Explore their extensive services online, or call (423) 641-1895 to book a free consultation.