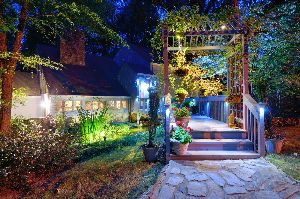 If you own a vacation rental, it can add a powerful revenue stream to your monthly budget. But you first need to make the property exciting and attractive to renters to get bookings. Sprucing up the backyard to boost its curb appeal will help tip the scales in your favor. Here are a few ways to improve the yard to charm renters.
3 Ways to Make Your Vacation Rental's Outdoor Space Even Better
1. Create Comfortable Zones
Think of the yard as an outdoor living space that extends the enjoyment of the indoors. Try to create zones where people can partake in different activities. For instance, you can create a small outdoor kitchen with a grill, cafe table, and chairs. Add a few hammocks so people can relax and read, a fire pit to gather around at night, or a bench in a flower garden where someone can meditate.
2. Incorporate Lighting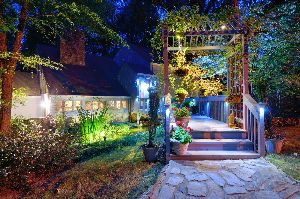 To make your vacation rental's outdoor space usable in the evening, incorporate lighting. Consider hanging string lights around the interior of pergolas or alongside the home. If you have a pool or pond, install flood lighting so visitors can navigate the area safely, and illuminate steps, rough terrain, or hills.
3. Choose Low-Maintenance Plants
Since visitors will be staying in the vacation rental most of the time, select plants that don't require a lot of care for you to tend to in between bookings. For example, indigenous plants are more likely to thrive in your climate. Choose plants that grow slowly and won't shoot up to interfere with lighting, overhead power lines, or the roof. Additionally, look for shrubs and trees that won't shed a lot of leaves in the fall. Choosing the right plants can help conserve water, reduce landscaping costs, and maintain the yard's pristine look in between professional landscaping services.
To maintain and market your rental property, work with PMI Scenic City. The locally owned and operated company provides vacation rental owners in Chattanooga, TN, with short- and long-term property management. Whether you need help with inspections or creating listings, they offer comprehensive assistance. Check out their website for more information about their capabilities, or give them a call at (423) 641-1895 to schedule a free consultation.