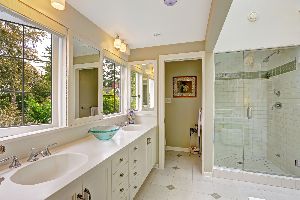 Your vacation home may not generate much income during the off-season, but this is the perfect time to upgrade the property. A few simple modifications can increase its value so you can boost rates when the vacationers come back. Below are a few updates to consider tackling this winter.
How to Improve Your Vacation Rental Before Summer
1. Renovate the Kitchen
Having a kitchen is one of the main reasons many people choose vacation homes over hotels. A modern, updated kitchen with high-quality countertops, new cabinetry, and stylish appliances will help your property stand out from the crowd.
2. Create a Beautiful Bathroom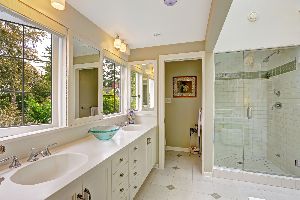 Over time, the steady stream of guests can leave stains and chips on your bathtub, sink, and other bathroom fixtures. Installing a beautiful new bathtub, cleaning the grout, and putting in a luxury shower head can give your guests a comfortable oasis in their home away from home.
3. Build an Outdoor Retreat
Outdoor renovation projects can be challenging during the winter, but sprucing up the backyard is almost always worth it. When looking for a vacation home, many renters will look for properties with comfortable places to enjoy the weather with their morning cup of coffee or evening cocktail. Consider investing in new patio furniture, building a deck, or installing a charming pergola in the backyard.
4. Upgrade the Living Room Furniture
Replacing old, outdated furniture with stylish pieces that match your home's architectural style will give it a unique personality. In most cases, neutral shades that won't turn off prospective renters are best, although buying a few bold statement pieces can make your rental distinctive. Additionally, choosing durable materials that can be easily cleaned will help keep your investment looking great for years to come.
If you own a vacation home in the Chattanooga, TN, area, PMI Scenic City will help you get the most out of your investment. This locally owned property management company has the expertise to maximize the value of your property and provide a five-star experience to every guest. Visit their website to learn more about their management services, follow their Facebook for news and updates, or call (423) 641-1895 to speak with a member of their team.